MicroCFD®
Consulting Services
MicroCFD provides fluid flow and heat transfer analysis for a variety of applications, ranging from automotive, aerospace and marine, to electronic and biomedical engineering. Whether your flow is hydrodynamic, aerodynamic, compressible, incompressible, chemically reacting, or non-Newtonian, we can analyze it.
MicroCFD has access to vast computational resources, running an array of commercially licensed software and custom developed research code on a cluster of hardware platforms. We can interface with almost any computer aided design (CAD) model for efficient mesh generation and flow solver turnaround.
MicroCFD is staffed by a team of technical experts who have worked in their respective field for over a decade. All of our research associates hold doctorate degrees in mechanical or aerospace engineering and are actively involved in the forefront of CFD technology.
MicroCFD will provide a free initial consultation in order to assess the total estimated cost and time to complete your project. No job is too big or too small! Whether you are trying to optimize the flow through a heat exchanger or design the next generation supersonic aircraft, we can help you to succeed.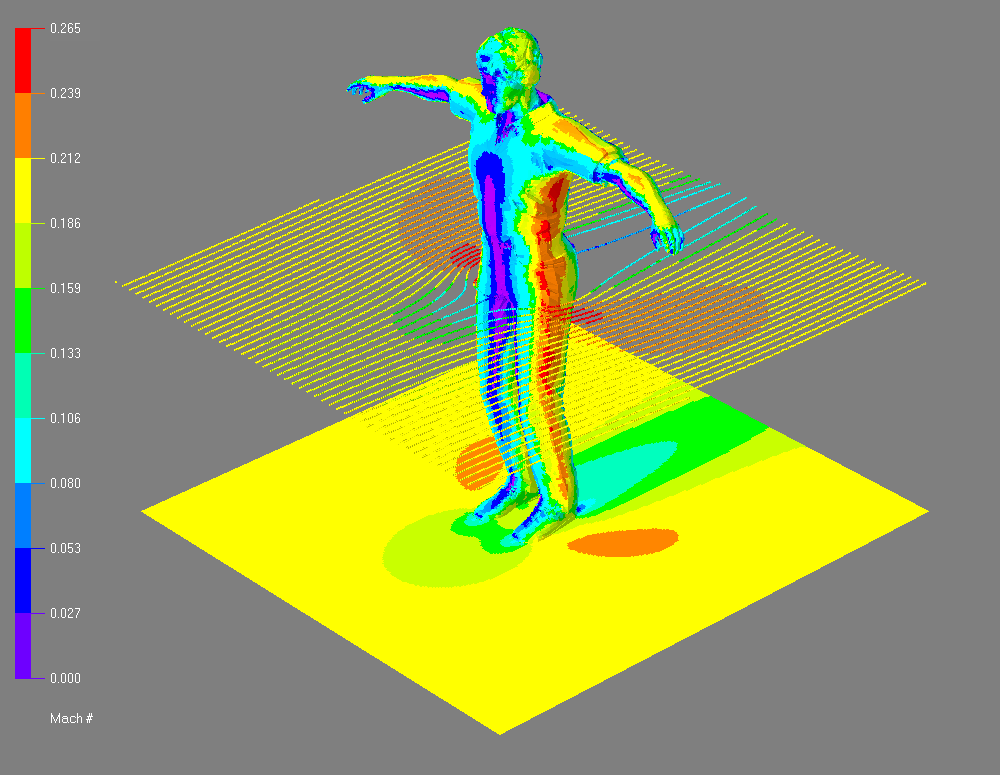 Man in 250 km/h (Mach 0.2) hurricane force wind.